Email information is followed by @css.edu unless otherwise noted.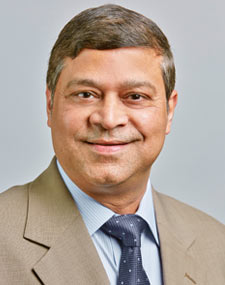 Position:
Adjunct Faculty
Department:
Masters- Health Informatics
Phone:
E-Mail:
RNemani@css.edu
Dr. Rao Nemani is an Adjunct Instructor of Computer Information Systems at the School of Business and Technology. His academic interests include Enterprise Information Management, Organizational Transformation, Knowledge Management, IT Strategy and Governance, Project Management, Data Warehousing and Business Intelligence and Health Care and Business Analytics / Informatics. Dr. Nemani teaches courses include Database Modeling, Transforming the Organization, and Managing Technical Teams. In his spare time, Dr. Nemani likes traveling and exploring new places, going for a long drive in car, volunteering and gardening.