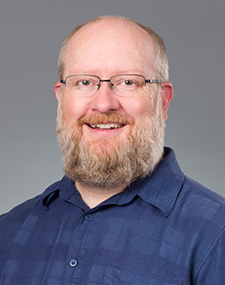 Position:
Instructor, Phy Sci/Dir Gen Ed
Department:
Physical Science
Phone:
(218) 723-4493
E-Mail:
SSeagroves@css.edu
Scott Seagroves • Science 2308 • 625-4493 • sseagroves@css.edu
I am a scientist-educator and a professional developer of others. I have interests and experience in:
Authentic inquiry in science/engineering teaching and learning: science and engineering reasoning skills and practices, large-scale curriculum design, small-scale activity design, workforce needs
Equity & inclusion in higher education (and particularly science/engineering): under-represented groups, access, recruitment and retention, culture and identity, issues particular to science and engineering
Innovations in higher education: authentic inquiry for students, active engagement and active learning, formative and summative assessment, "interdisciplinarity", science and engineering (particularly lab activities)
Education professional development: college and university faculty, pre- and in-service teachers, scientists and engineers, communities of practice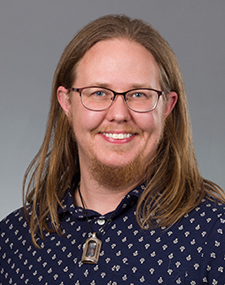 Position:
Asst Professor, PSC
Department:
Physical Science
Phone:
(218) 723-6327
E-Mail:
etyler@css.edu
I am an astrophysicist and an educator, interested in getting students and the general public excited about the natural world. I have a B.S. in Physics from New Mexico Tech, an M.S. in Astroparticle Physics from Jacobs University in Germany, and a Ph.D. in Astrophysics from University of Minnesota in the Twin Cities. I am interested in helping students connect their classroom Physics knowledge to current events, media, literature, politics, and justice. I'm also engaged in making the field of Physics and Astrophysics more inclusive and welcoming to scientists of all backgrounds and to the general public. I am a co-founder of Queer Science, a Minneapolis-based program which invites queer and transgender high school students to engage in college-level science experiments with queer and transgender professionals and mentors.
My research is focused on the response of the Earth's magnetic field, the radiation belts, and the inner magnetosphere to solar activity. I analyze data from spacecraft including Cluster, Magnetospheric Multiscale Mission, and the Van Allen Probes to better understand the generation and growth of plasma waves in the radiation belts, and release of energy in the magnetotail due to reconnection. These space weather phenomena impact on our satellite fleets, the upper atmosphere, the aurora, GPS, our power grids, and more.