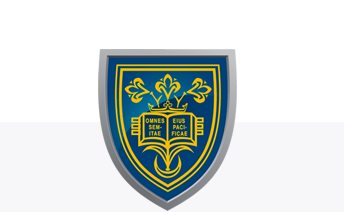 Faculty/Staff Directory Search Results

In most cases, please use the last 4 digits of the listed phone numbers when calling from any campus.
B
C
D
G
J
K
L
M
N
O
R
T
Back to Top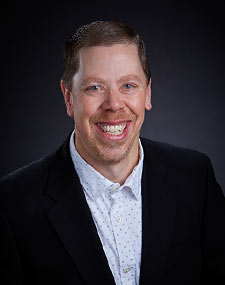 Brickson, Patrick
Adjunct Faculty
Applied Data Analytics
Email: pbrickson@css.edu

Back to Top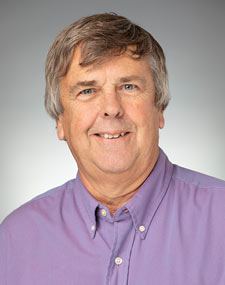 Caya, Richard
Adjunct Faculty
C I S
Office: T3610
Phone: (218) 723-6313
Email: rcaya1@css.edu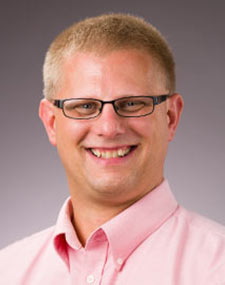 Clasemann, Joel
Dir, Advancement Services
College Advancement
Office: T1410C
Phone: (218) 723-6479
Email: jclasema@css.edu

Back to Top Disque, Natalie
Adjunct Faculty
Project Management
Email: ndisque@css.edu

Back to Top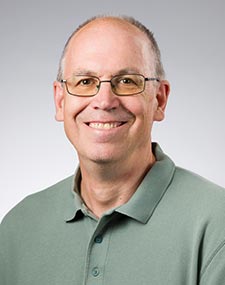 Gibbons, Thomas
Professor & Chair, CIS
C I S
Office: T3605
Phone: (218) 723-6294
Email: tgibbons@css.edu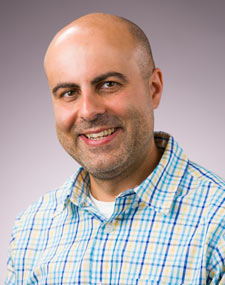 Glesener, Kristopher
Asst Professor, CIS
C I S
Office: T3604
Phone: (218) 723-6797
Email: kglesener@css.edu
Back to Top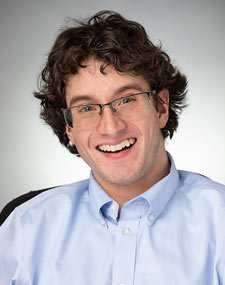 Jackson, Michael
Information Security Manager
Information Technology Staff
Phone: (218) 723-6660
Email: mjackson1@css.edu

Back to Top Konrath, Luke
Adjunct Faculty
C I S
Email: lkonrath@css.edu

Back to Top
Back to Top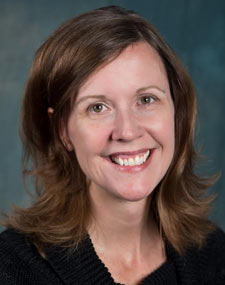 McGovern, Joelle
Adjunct Faculty
CIS Online
Office: SOM168
Phone: (218) 733-2269
Email: jmcgover@css.edu
Back to Top
Back to Top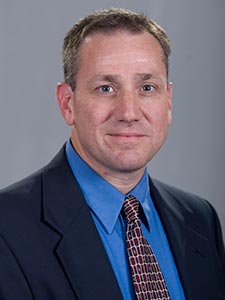 Olson, Brandon
Prof/Dir App Analytic/MS Prog
C I S
Office: T3600
Phone: (218) 723-6199
Email: bolson1@css.edu
View Site
Back to Top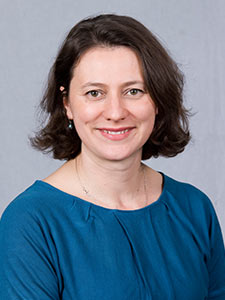 Rosato, Jennifer
Asst Prof/Director NCCSE
Center for CS Education
Office: T3407
Phone: (218) 723-6152
Email: jrosato@css.edu
Back to Top Trnka, Kathleen
Adjunct Faculty
C I S
Email: ktrnka@css.edu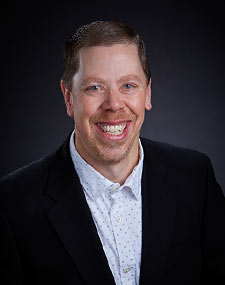 Patrick Brickson,
×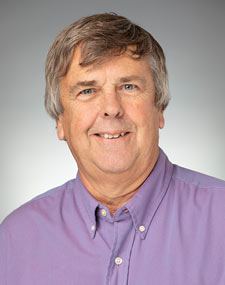 Richard Caya,
×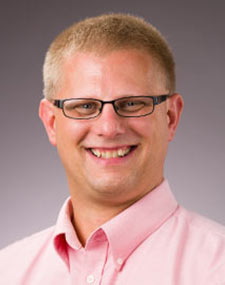 Joel Clasemann,
×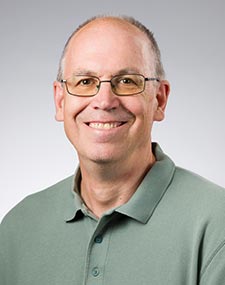 Thomas Gibbons, PhD
Tom Gibbons is an Professor in the Computer Information Systems (CIS) department in the Stender School of Business and Technology (SSBT).  He has an undergraduate degree Math, Physics and Computer Science from St. John's University,  a Masters in Computer Science from the University of Wisconsin-Madison, and a Ph.D. in Computer Science from North Dakota State University.  His research interests are in artificial intelligence, CS education and game design. 


×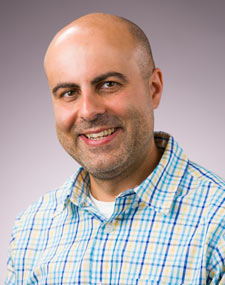 Kristopher Glesener, MS
Kris Glesener is an Assistant Professor in the Computer Information Systems department.  He enjoys teaching programming, software development, and database classes.  Before embarking on a teaching career, Kris was the Technical Lead for a software development team at Hallmark Business Connections.  Outside of school, Kris enjoys running and outdoor activities.  Kris is the director of the Northern Minnesota Track Club, a trail-running club in the Duluth-Superior area.
×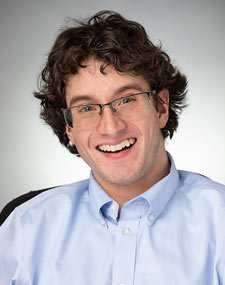 Michael Jackson, MS
×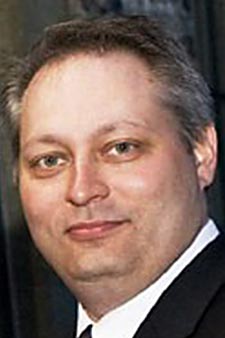 Scott Lee-Eichenwald, MSDD
Scott Lee-Eichenwald is an Adjunct Instructor at the School of Business and Technology. His academic interests include IT Security, Human Factors, Mobile Technology, Medical Devices, EMR/EHR Systems, and Project Management. Scott teaches courses that include IT Ethics and Security, Mobile Systems and Health Information Security Systems. In his spare time, Scott likes spending time with his family, watching the MN Wild, outdoor activities, and travel.
×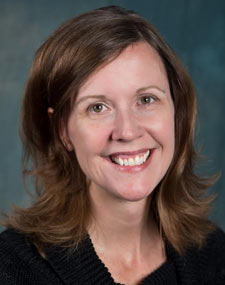 Joelle McGovern, MEd
Joelle McGovern, MEd, has been teaching for the Dignitas program since 2013. She earned her bachelor's degree in computer information systems and her master's degree in education from The College of St. Scholastica. In Joelle's 16 plus years of working with college students at CSS, she has gained experience in online instruction, strategic planning, project management, residential life and academic advising. Currently she serves as an adjunct instructor for the Computer Information Systems Department at The College of St. Scholastica.
Joelle's inspiration for designing Star Wars and Servant Leadership comes from various professional development training opportunities received while working as a student affairs professional along with Matt Stover's book adaptation for Episode III Revenge of the Sith. Joelle's teaching style is influenced by the work of Geneva Gay's research on Culturally Relevant Pedagogy. Joelle agrees with Gay's theory that students need to experience a safe and inclusive learning community that offers students opportunities to connect new information to their own lived experiences. This includes providing students access to course materials through multiple forms of presentation and designing learning activities that allow students the freedom to demonstrate their knowledge and critical thinking through various mediums. Students can expect to feel comfortable, challenged, and receive prompt, yet formative feedback.
Joelle's goals for the students enrolled in her class are that they will apply key principles of servant leadership into their daily lives and begin to recognize moments of authentic joy.
Phone:  218.340.9976
Office Hours:  by appointment
×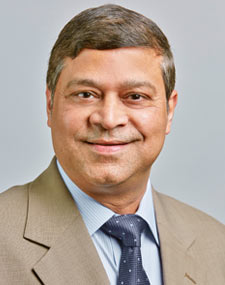 Rao Nemani, PhD
Dr. Rao Nemani is an Adjunct Instructor of Computer Information Systems at the School of Business and Technology. His academic interests include Enterprise Information Management, Organizational Transformation, Knowledge Management, IT Strategy and Governance, Project Management, Data Warehousing and Business Intelligence and Health Care and Business Analytics / Informatics. Dr. Nemani teaches courses include Database Modeling, Transforming the Organization, and Managing Technical Teams. In his spare time, Dr. Nemani likes traveling and exploring new places, volunteering and gardening.
×
Michael O'Connor, PhD, MSTM, MSPM, MBA, PMP, PgMP, CPM, IPMA-B, NPDP
Dr. Michael O'Connor is the Director Strategy and Project Management with Medtronic Corporate Science & Technology in Minneapolis, Minnesota. He has developed many early medical device design concepts and has released many medical devices to commercialization. He holds Graduate degrees in Project Management, Technology Management and Business Administration. Dr. O'Connor earned his Ph.D. in Civil Engineering, majoring in Project Management, from the University of Maryland, College Park, A. James Clark School of Engineering. He was selected as an American Society for Quality (ASQ), Quality Fellow, Medtronic Technical Fellow (TF) and Fellow of the American Academy of Project Management (FAAPM). He is an AAPM, MPM™, CIPM™ and CPRM®, PMI PMP® and PgMP®, IPM CPD and IPMA IPMA-B certified. He is currently a Minnesota Project Management Institute Board Member and Director at Large and he is the Medtronic liaison for the Minnesota PMI chapter. He currently sits on many boards at universities, non-profits and professional organizations. He is the representative for Medtronic on the PMI Global Executive Council. He is an Adjunct Faculty instructor at the College of St. Scholastica teaching Graduate level Project Management.
LinkedIn Profile: www.linkedin.com/in/michaelgoconnor
×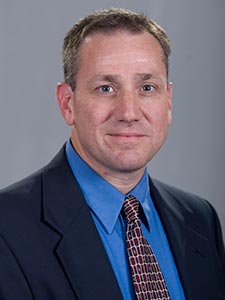 Brandon Olson, PhD, PMP
Brandon Olson is a Professor of Data Analytics, IT, and Project Management and Director of the Master of Science in Applied Data Analytics and Master of Science in Project Management. His academic interests include data analytics, project management, IT strategy, knowledge management, systems thinking, and online education. Dr. Olson teaches courses that include data analytics, project management, capstone projects, and graduate capstone research. Dr. Olson serves as manager of the local outreach program for the Minnesota chapter of the Project Management Institute. In his spare time, he enjoys running, hiking, cross-country skiing, fishing, and reading.
×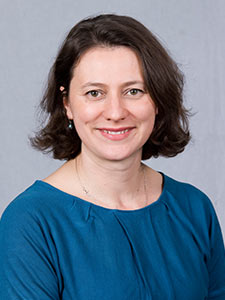 Jennifer Rosato, MA
Jennifer Rosato is an Assistant Professor of Computer Information Systems in the School of Business and Technology.  She has an undergraduate degree in Biochemistry from St. Scholastica and a Masters of Arts in Information Systems Management from Carnegie Mellon University.  Her research interests are in K-12 computer science education, human-computer interaction on the web as well as supporting students in pursuing their own research.  She is committed to involving more women and underrepresented minorities in the CS field, especially young women in middle and high schools as well as supporting K-12 educators to integrate and offer computer science in their classroom.  She directs an NSF-funded interdisciplinary scholarship program and is dedicated to providing diverse experiences that support students in achieving their career goals.
×